awards
If you appreciate fine meat with a wonderful aroma, that looks great, melts in your mouth and is full of flavor, then you can appreciate all the effort Gary Bardine puts into his award winning meats.
Gary Bardine has brought home more than 250 awards from both the Pennsylvania Association of Meat Processors (PAMP) and the American Association of Meat Processors (AAMP) competitions since 2002. Entries in these competitions are judged anonymously by meat scientists and other industry experts. They seek to find meat products that exhibit the highest caliber of quality, excellent craftsmanship, superior flavor, and eye appeal possible.
In July 2007, Gary Bardine brought home four more plaques from the American Cured Meat Championships. 746 products were entered into 26 classes at the AAMP-sponsored competition. Gary topped 37 other entries to win the Grand Champion award for his lightweight bacon. He also took honors for his ring bologna and won Reserve Grand Champion for his lightweight bone-in ham and a Champion designation for a large diameter luncheon meat entry.
In 2008, instead of entering the PAMP competition, Gary served as distinguished judge, actively supporting the meat industry and the members of PAMP and AAMP.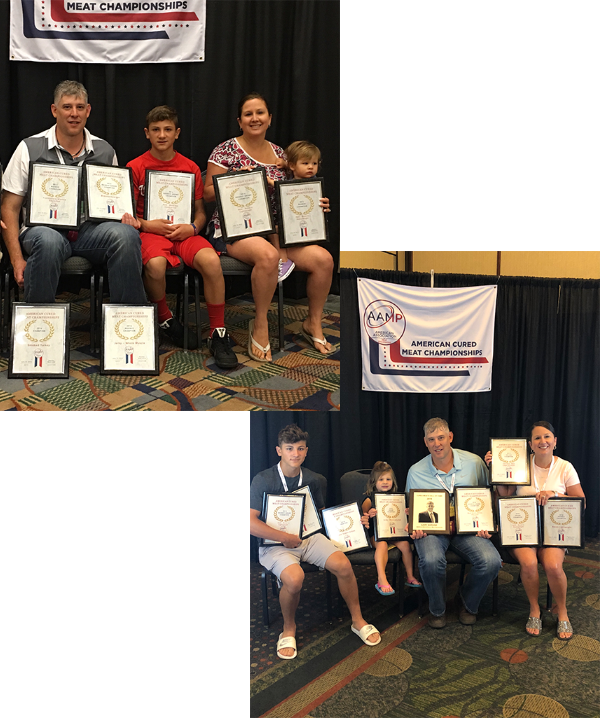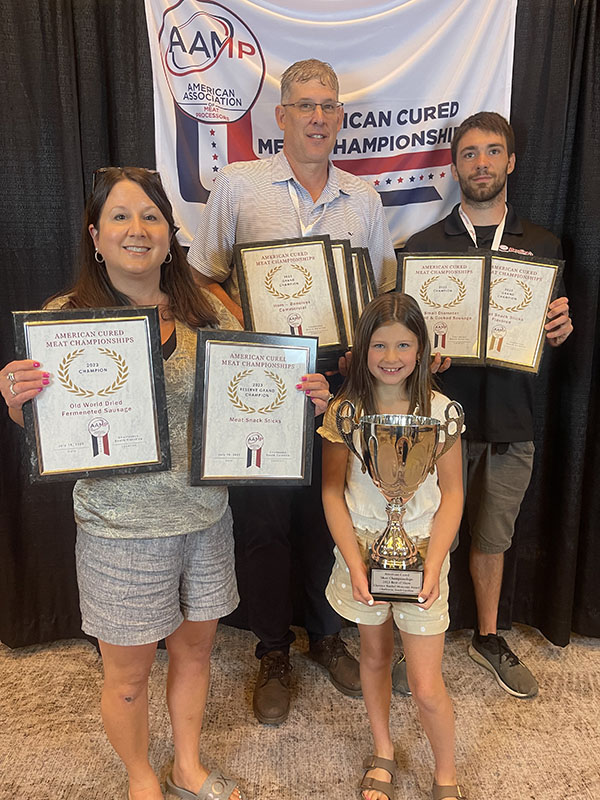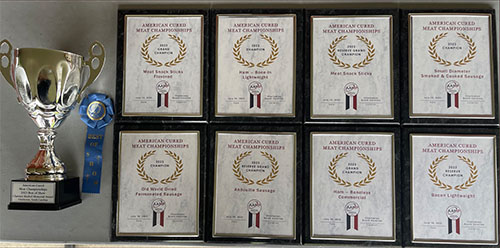 2023 American Cured Meet Championships Awards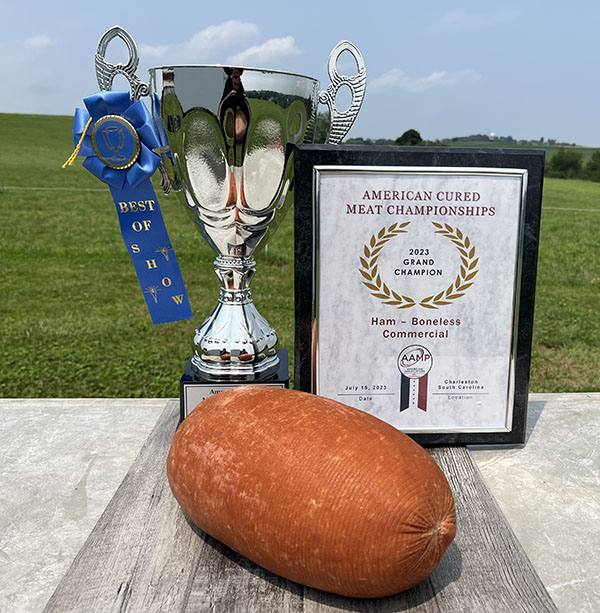 2023 American Cured Meat Grand Champion

Ham – boneless commercial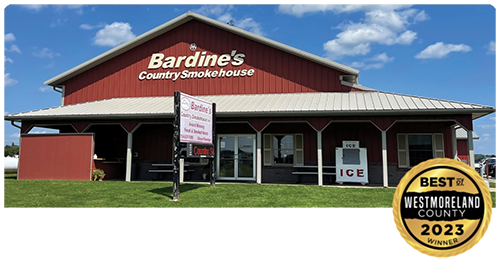 2023 gold award for the Best place in Westmoreland
County to buy meat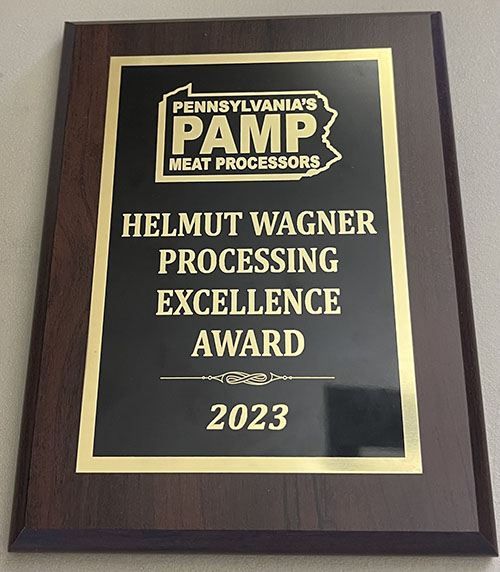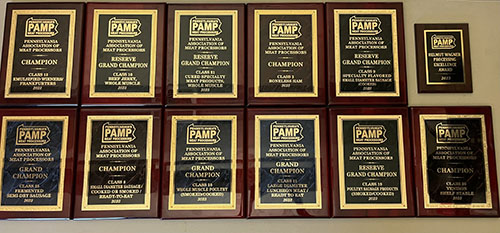 Here are our award winners at the state competition!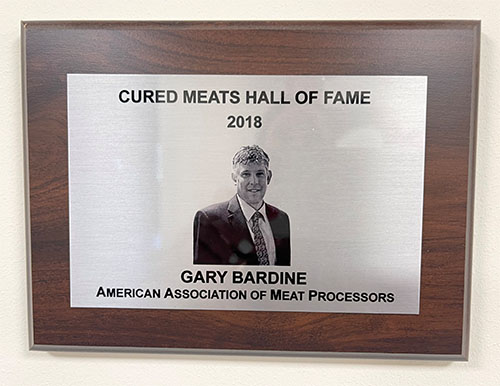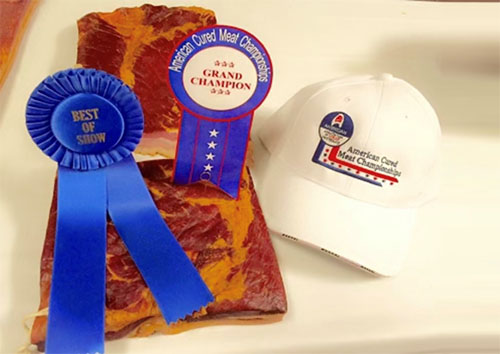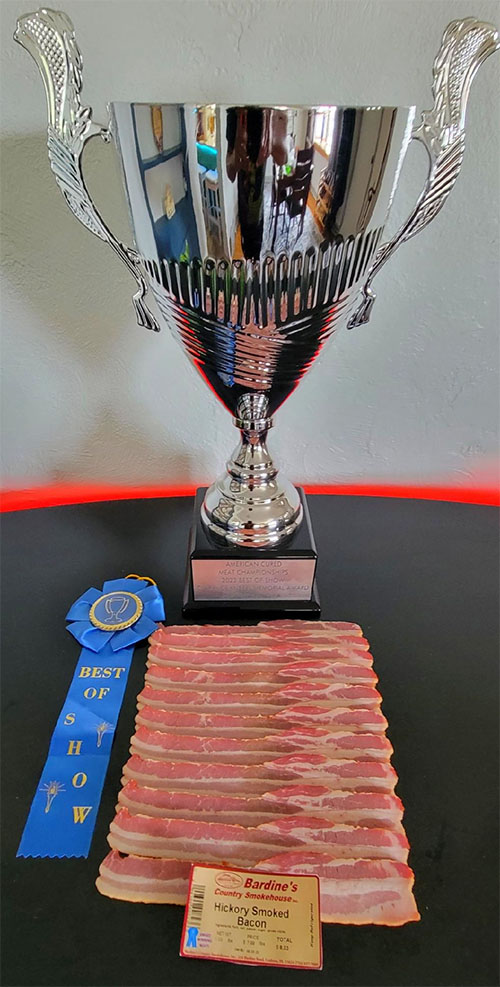 American Cured Meat Championships Awards
sponsored by the American Association of Meat Processors (AAMP)
2023
Cured Meat Excellence Award
Best Awards In PA
Sweet & Hot Jerky – 2nd
Our Lunch Meat – 1st
Boneless Ham – 3rd
Dried Beef – 2nd
Smoked Turkey – 1st
No Mess Chili Cheese Dogs – 2nd
Red Wine Salami – 1st
Venison Jerky – 3rd
Our Own Kolbassi – 3rd
Skinless Hot Dogs – 3rd
Turkey Hot Dogs – 2nd
2018
American Association of Meat Processors Cured Meats
Hall of Fame – 2018
American Cured Meat Championship – 2018
Grand Champion – Heavy Weight Bone-in Ham 2018
Grand Champion – Restructured Jerky 2018
Champion – Meat Snack Sticks 2018
Reserve Grand Champion – Bacon Lightweight 2018
Reserve Grand Champion – Meat Snack Sticks Flavored 2018
2017
American Cured Meat Championship Grand Champion – Country
Bacon – Dry Cured 2017
American Cured Meat Championship Reserve Champion – Frankfurters/Weiners Emulsified 2017
American Cured Meat Championship Grand Champion – Andouille Sausage 2017
American Cured Meat Championship Grand Champion – Ham Bone In Heavyweight 2017
American Cured Meat Championship Grand Champion – Jerky
Restructured 2017
American Cured Meat Championship Reserve Grand Champion – Bacon Heavyweight 2017
2016
American Cured Meat Championship Champion – Smoked Turkey 2016
American Cured Meat Championship Reserve Grand Champion – Braunschweiger 2016
American Cured Meat Championship Reserve Grand Champion – Ham Boneless Commercial 2016
American Cured Meat Championship Reserve Champion – Frankfurters/Weiners Emulsified 2016
American Cured Meat Championship Reserve Champion – Jerky Whole Muscle 2016
2015
American Cured Meat Championships – 2015
American Cured Meat Championship Grand Champion – Country Bacon 2015
American Cured Meat Championship Reserve Grand Champion – Andouille Sausage 2015
American Cured Meat Championship Reserve Grand Champion – Restructured Jerky 2015
American Cured Meat Championship Grand Champion – Lightweight Bone In Ham 2015
American Cured Meat Championship Grand Champion – Heavyweight Bone In Ham 2015
American Cured Meat Championship Best of Show 2015 – Bacon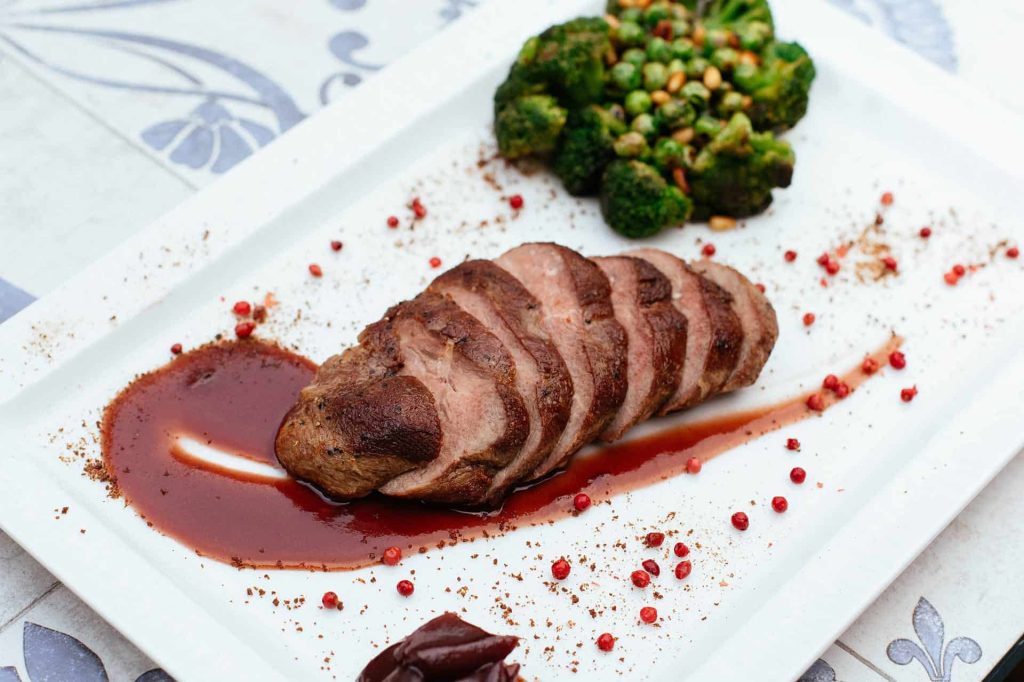 our meat market
WE GO ALL OUT TO RAISE MEAT THAT'S PURE AND SIMPLE